PRUNE BOUTELLIER


Osteo-craniosacral therapy
Homeopathy
Holistic therapy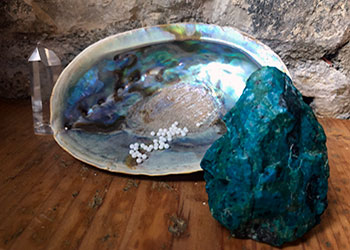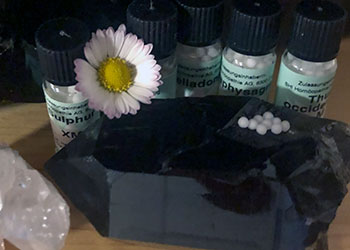 The care

There is no recipe, no blueprint for curing a particular pain or disease to treat, to reverse the journey of a disease and to enable healing.

My therapy is always a response to a patient's needs in the here and now. Each person is unique, so each treatment is tailored to the physical, mental and psychological needs of the individual.
I do not treat a disease, but a person who has become ill. To do this, I respect the person physically, emotionally and spiritually.
The therapy is a holistic manual therapy that supports and stimulates the body's self-healing forces. I look for the causes of disease through the information of the energy body and the loss of mobility in the musculoskeletal, organ and craniosacral system.
As a therapist, I study the specific symptoms of a person, based on his or her life history and individuality. The patient is not categorized into diagnoses, syndromes or clinical pictures, but the therapy is based on a medical-scientific foundation that allows the patient's health problems to be addressed in a responsible manner. The special feature of this therapy is to communicate with the tissues without drugs or devices related to the symptoms. I have a wide range of techniques, usually very gentle, that are tailored to the individual needs of the person.

Therapy helps at all ages and stages of life, from birth to old age.
It does not cure everything, but it always helps.

The limits of therapy are where the activation of the body's self-healing power is no longer sufficient to heal it.
The therapy I offer is based on all the knowledge I have gained from my various trainings and life experiences so far.
The osteo-craniosacral therapy gently removes blockages and increases the vitality and self-healing capacity of the body. It gives the human being the necessary strength to heal himself.

Homeopathy increases the vital force, brings inner calm, peace and clarity that allows one to confront and accept the cause of the illness.
Shamanic work brings man, nature and the cosmos into harmony and allows for its transformation.
The treatment is particularly indicated in the difficult moments of life, when you do not have the strength to overcome them alone:
Chronic diseases and pain,
Autoimmune and degenerative diseases,
Depression, burnout,
Eating disorders, "behavioral disorders", psychological disorders,
Women's issues such as menstruation, pregnancy and childbirth, menopause
Growth and disorders in infants and children